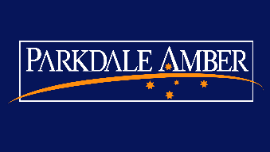 Otium Planning Group Pty Ltd is pleased to advise that it has established a collaborative partnership with Parkdale Amber to provide Planning Services for Local and State Government, Regional Tourism Authorities and Community Groups to assist with development of Events Strategies.
Kate Maddock, Managing Director of Otium, welcomes the partnership with Parkdale Amber lead by "Peter Stewart, who is one of Australia's most experienced event planners with over 30 years' experience in event planning and management across the world.  It's fantastic to be able to work in partnership with Peter and his company on this exciting and valuable new event strategy support service".
Kate notes it is a logical fit as Otium has continued to expand its range of landmark event projects and has drawn on Peter's expertise in projects such as the Regional Victorian 2034 Commonwealth Games Prefeasibility Study and the Gippsland Regional Motorsport and Events Complex Feasibility Study.
Peter Stewart, Managing Director of Parkdale Amber, said "We are so pleased to be re-entering the Australian market in partnership with such a well-regarded organisation as Otium. The events industry worldwide generates billions of dollars that, if properly managed, can make enormous contributions to local communities. We hope that our global experience, combined with Otium's local understanding, will allow us to provide a valuable service to Australian and New Zealand Tourism and Local Government agencies".
Peter and his team have extensive experience in large scale, high profile, global projects, and he has led large multidisciplinary teams throughout the globe. In locations as widespread as the UK, China, India, Singapore, PNG, Australia, the Pacific Islands and Africa, he has delivered in extremely demanding environments.
Peter has held senior roles in Olympic, Commonwealth and Regional Games for both government and local organising committees and is used to working in high profile public environments where the local community has a strong emotional link and a vested interest in the outcomes.
The new partnership will provide access for Local and State Governments, Regional Tourism Authorities and other organisations to develop or enhance their strategic approach to events.
The Events Strategy planning team from Parkdale Amber and Otium Planning Group can:
Map the current event environment in your city/region
Link your Events Strategy to your Corporate Strategic Plan
Develop an Event Assessment Tool for your specific needs
Help you to establish a continuous improvement approach to events
Identify appropriate events for your city/region
Engage the support of local community groups and businesses
Design an Event Partnership Program that matches your needs
Prepare and document your complete Events Strategy
For further information about the Events Strategy Service, please visit our website at: www.otiumplanning.com.au/events-strategy/
For further information on how the partnership can assist your organisation or project, please contact either
Peter Stewart by email to peter@parkdaleamber.com or mobile 0484 650 876 or
Mike King by email to mike@otiumplanning.com.au or mobile 0417 536 198.